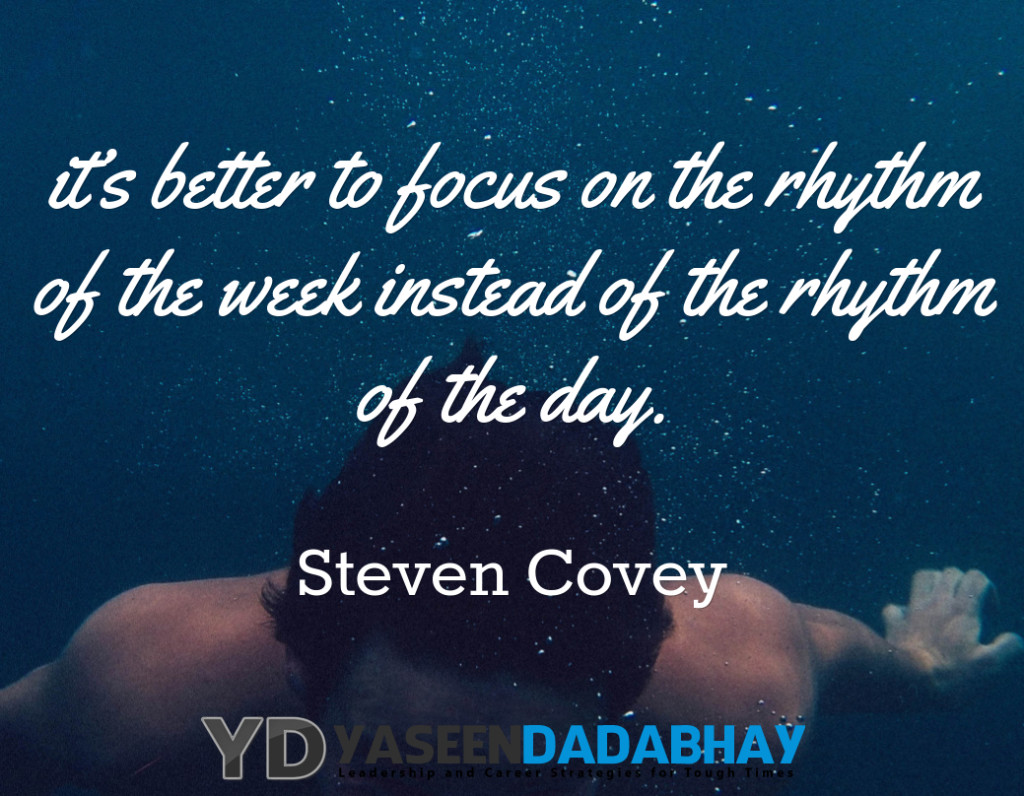 When we want to rapidly improve any skill, or just increase our comfort level with a new activity, the frequency of the activity is a key factor to consider. Squeezing the same experiences into a shorter period of time can greatly increase your performance gains.
Full-Assed Is Better Than Half-Assed
If you want to rapidly improve any skill, it can take you much longer to get good if you learn the skill too slowly and gradually.
You may also reach a greater level of skill overall if you condense your learning into a shorter period of time, even if you end up investing the same amount of total time you'd have invested by spreading it out more.
Obviously you can still err on the side of going too dense, but for most people the lack of frequency is the more common problem.
One of my friends wanted to improve his speaking skills. He joined six Toastmasters clubs — that's a lot! — and attended meetings almost daily. He had the opportunity to do lots and lots of speaking. Toastmasters obviously became a huge part of his life — he even joked that it is his life. Let me tell you… he got really good at public speaking in a fairly short period of time, racing beyond people who've been in Toastmasters for decades but who stuck with one or two clubs and didn't push themselves as hard.
By making a short-term sacrifice, this guy took his speaking skills to a whole new level. This calibration will benefit him for the rest of his life. Even if he takes time off from speaking, he'll be able to pick it up again rather quickly. He'll only need to refresh the old patterns he's internalized.
Balance
Balance is a good thing to have over the span of a lifetime. But within a shorter time span, even during a period of a year or two, over-balancing your life will only decrease your effectiveness because it will dilute your focus.
I like to think of life in an episodic manner. I don't try to pile everything into each day. I can't even deal with everything that interests me during a single month.
If you were to look at a typical week from my life, it would appear to be totally unbalanced. For example, you might see me working like crazy on an interesting project or hobby and ignoring virtually everything else. I'm in office hermit mode.
This week I've been doing several months' worth of accounting work for my business. I prefer to do my accounting in a few sessions per year instead of doing a little each week or month. If I do it a little at a time, it just steals my attention from other things. I do a better job with the marathon sessions. Some people would say this is procrastination. To me it's intelligent batching.
In the short term, I largely ignore balance. It's meaningless.
But in the long term, I consider how to balance my focus between a variety of different interests. A month here. A year here.
This way I still enjoy a sense of balance at the big picture level. I pay attention to all the important parts of my life. Everything gets handled.
But within the span of any given week, my focus is usually pretty tight. Most weeks I have a theme or major focus for what I want to get done. Everything else gets blown off until later… or never.
Even during the span of a year, I tend to pick just one or two areas of my life in which to focus the bulk of my growth efforts.
This year my major focus was on starting my own consulting business. I knew that if I could become a consultant this year, even if it took a lot of effort to push through the learning curve and initial resistance, it would be worth it. This was the most important goal I accomplished this year…  I'm so glad I did it. I doubt I would have achieved this goal if I didn't focus so much attention on it in a relatively short period of time.
I'll have a different primary focus for 2015. Most likely it will have to do with social dynamics and building engaged workplaces. This is an area that's been fascinating me lately. Other parts of my life, will simply go into maintenance mode next year.
Focus
It's a mistake to try to balance your day with a small slice of everything that matters to you. It spreads your focus too thin. It dilutes your learning process. It promotes stagnation.
It's better to pick a strong focus for a certain period of time, set a breakthrough goal in that area, and then push hard until you lock in to a higher-level calibration.
Stephen Covey wrote that it's better to focus on the rhythm of the week instead of the rhythm of the day.
In other words, attend to your various roles and goals over the course of a week, but don't worry about packing everything into every day.
That's a step in the right direction, but it's still too unfocused. Well… it's okay for baby-sized goals, but it's no good for going after the big stuff. It will slow you down with unnecessary baggage.
If you want to make faster progress, you need to lighten your load by letting some things slide for a while. Not every aspect of your life needs your attention every week.
For working on significant goals, the rhythm of a month, quarter, or even a year is better for making meaningful progress.
When I want to learn something new, I try to immerse myself in it as much as possible. I'll buy 5-10 books on the subject and read them back to back. I'll contact several experts and learn from them. I'll dive in with action and do some kind of 30-day trial.
This is a great way to learn. It keeps your enthusiasm up because you can enjoy rapid progress through the beginner phase. You get to the intermediate level quickly, where you can finally start applying what you've learned.
Big goals often require tons of learning. A good example would be starting a new business. If you try to pick away at that goal a few hours a week, you may never get it done. It's better to put the rest of your life on hold and just go at it like a madman for a while.
You don't have to push through from beginning to end on the first try. You can push ahead in focused phases. For example, if you want to start an online business, your first phase might be to educate yourself. Then you can take a few weeks off to focus on a different part of your life — or just relax. Your next phase might be to build your website and get it launched.
Managing Your Attention
Know your primary focus at any given time. Give that part of your life the bulk of your attention. Let the other areas slide a bit… not so much that they crumble, but enough that you can free up extra time to devote to your primary pursuit.
If you divide your attention between too many things at once, your productivity and enjoyment suffer across the board. But if you can focus your attention on just one thing at a time and go all-out with it, just temporarily, you can make major strides. You'll achieve great long-term balance, even though things may look incredibly unbalanced on a day-to-day basis.
Not having a job obviously makes this approach easier to fully implement. I love the freedom of working 60 hours on a business project one week, and the next week I might devote that many hours to studying a new subject of interest. A job with regular hours would kill my efficiency. It would seem like a constant interruption in whatever I wanted to be doing.
If you do have a job, have you ever felt like you could get two weeks worth of work done in a single week if you made an all-out effort? Could you be twice as productive as you normally are, just for one week? What if you could work every other week and earn the same amount of income? One week you would work flat out — no distractions, no socializing, no idleness, long hours, minimal family life. And the next week you could attend to your personal life. Do fun stuff, socialize, be with your family — but give your personal life your full attention.
What if you love playing computer games? Instead of having them be a constant distraction in your days, set aside a period of a few days or weeks to all-out indulge in this hobby. Afterwards you can drop all game-playing and move on to something else.
I've done this a number of times (not recently), and it's a lot of fun. One summer (2008 I think), I took two months to play all the Fallout games back to back. It was a lot of fun. By going through the games back-to-back, it was faster, less boring, and not as frustrating as it might have been if I played them over a longer period of time. I didn't feel guilty playing games so much because I knew it was a temporary experience, like a vacation. Eventually my focus would shift to getting real work done, and of course it did.
If you want to work, then work. If you want to play, then play. But whatever you decide to do, commit yourself to it without holding back. Be aware that your commitment is temporary. It will eventually end. You'll have the opportunity to shift your focus to something else.
Do you think this approach would make your life more or less balanced?
The only way to know whether this works for you is to try it for a while and find out. If you've been living such that every day is virtually the same, you don't know what you're missing. Try working flat out for 12 or more hours one day. Then take the next day off completely to do something you love — guilt-free. It's a fun (and productive) way to live.