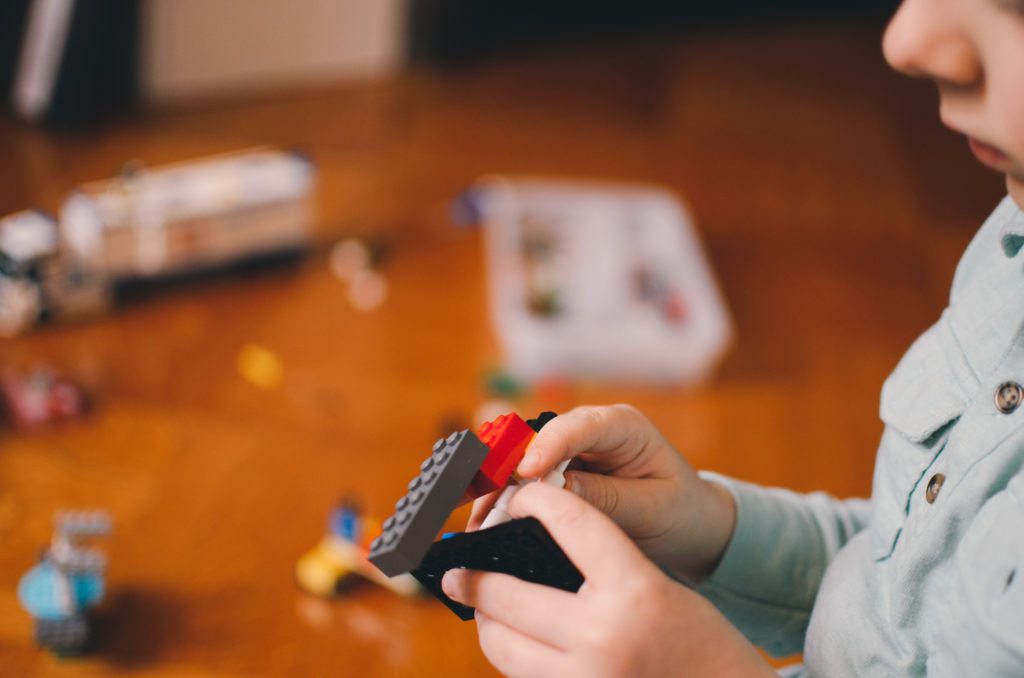 A high school teacher drew a dot on the blackboard and asked the class what it was. "A chalk dot on the blackboard," was the only response.
"I am surprised at you," the teacher said. "I did this exercise with a group of kindergarteners and they thought of fifty different things it could be: an owl's eye, a squashed bug, a cow's head. They had their imaginations in high gear."
As Picasso so eloquently put it "Every child is an artist. The challenge is to remain an artist after you grow up."
When you look at children their minds are often like the free and fearless eagle we see in the sky.
Their minds are not limited with all of the baggage of what can't be done.
If there is one thing that we can learn from kids, it's this.
Learn to free your mind.
I love the scene in the Matrix where Morpheus is training Neo and he tells him – "Fear, doubt, disbelief – Let it all go Neo! Free your mind."
People say that necessity is the mother of all inventions.
For me that would make playfulness the father.
When you face a problem, become a child.
Play with it.
As kids we had no limiting beliefs about what we we achieve.
But as we grew up, we were told by our parents, teachers, society that there were limitations to what we could achieve.
As we grew up we forgot that that our imagination is not bound by any physical law.
Not gravity.
Not relativity.
Not thermodynamics.
Nothing.
And if you don't know what to imagine.
Star with this:
If money wasn't an issue, what would you do?
What project would you work on?
Where would you go?
Who would you like to meet?
Remember the chain that has been attached to your thinking is just an imaginary one.
Break it.
NOW!
Free your mind.
Think like a child.
Let your thoughts run wild – in all directions.