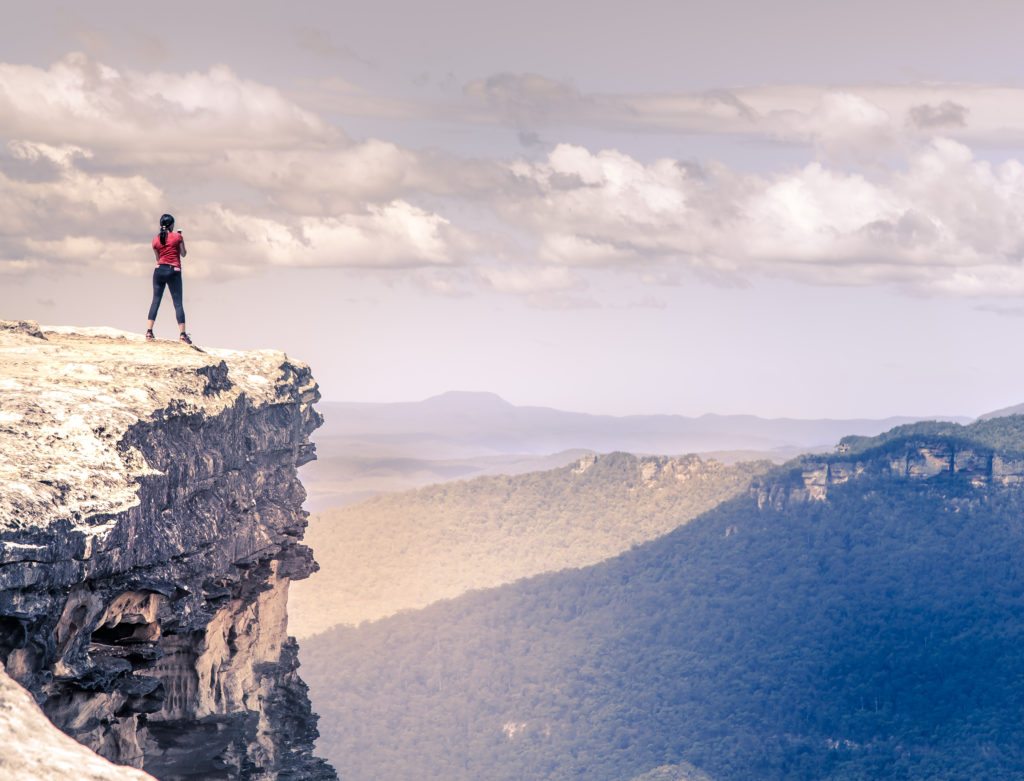 What do you do in those times when you find yourself demotivated and disappointed by what life is throwing you?
What do you do when things aren't going well, when you hit the dip, and you want to give up because they're so hard?
What do you do when you're confused and overwhelmed?
If you are like most people, you might want to STOP and QUIT as soon as you hit the dip.
The 1% of top leaders and entrepreneurs?
They push through.
They push past the edges.
Why?
Because they know that the dip is not the time to give up.
It's the time when you can show yourself what you're made of.
It's the time when you can brace yourself for the heavy load,
It's the time that you put your head down, and push forward.
How do you push through when you don't feel motivated?
You start moving.
You take just one step.
Any step.
A tiny step.
After all, movement begets movement.
Once you start moving, even a little, you feel better.
You see that you're capable, you want to move more.
Next, you need to learn to love and embrace the the uncertainty and discomfort.
While too many of us try our utmost best to avoid uncertainty and discomfort.
The most successful people know that without them , you never get good at anything.
Without uncertainty and discomfort, you never learn anything worthwhile.
You have to embrace these things to grow.
And you don't just do it for success or some end goal.
You do it for the sake of learning.
You push past the edge because you're tired of being in the pain of disappointment and regret.
You want to get out of this dark hole, because staying in it sucks.
You start moving, and you start pushing through because you don't want to let your life be ruled by fear.
You don't want to give up every time you face resistance.
You want to know what it's like to get past this, what it's like to push through discomfort.
You are curious to find out how this chapter ends.
You want to learn more about yourself.
This is the time when you should pause and remind yourself WHY you started in the first place.
You remind yourself that it was not just for personal success.
But because you wanted to help people.
You wanted to inspire others.
You wanted to make someones life a little better.
And then you ask yourself:
"which is more important, this reason for doing this project, starting this business, or your personal comfort?"
Take the first step right now, without thought, without hesitation.
I know you have it in you.