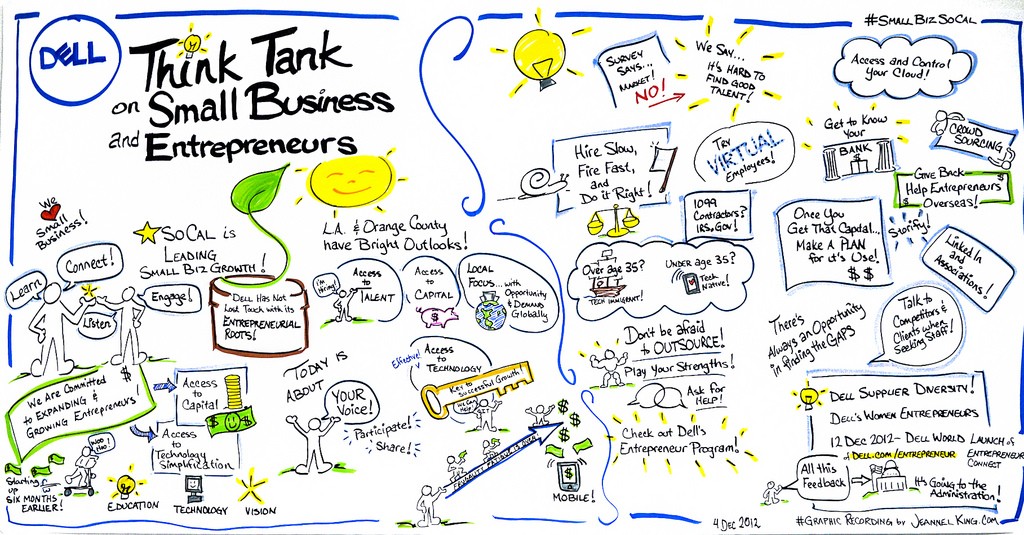 Business growth does not come from your store, your services, your products or your factory. It comes from satisfying the people who can best leverage your ideas, your products , your services.
As a small business owner or marketer what do you do to leverage those ideas, products, services?
Here are 7 Things you need to do to market your small business :
Spread ideas about your product and your services 
Tell stories about your products and services that people want to hear.
Translate your customers emotions about your products and services into action.
Use your marketing to help close the sale. Closing the sale is not only for the sales department.
Make things and sell things that people want to buy.
Use the best available medium to reach the right people at the right time. Dont be rigid in your marketing. Sometimes advertising will work, sometimes it wont. Sometimes Social Media Marketing will work , sometimes it wont. Sometimes what will work is a combination of the two.
Make marketing a integral part of your organisation.
[callout]What is the one thing that you can do today that you have learnt from this post? Comment Below![/callout]
For any thoughts, comments or questions send Yaseen Dadabhay an email at [email protected]