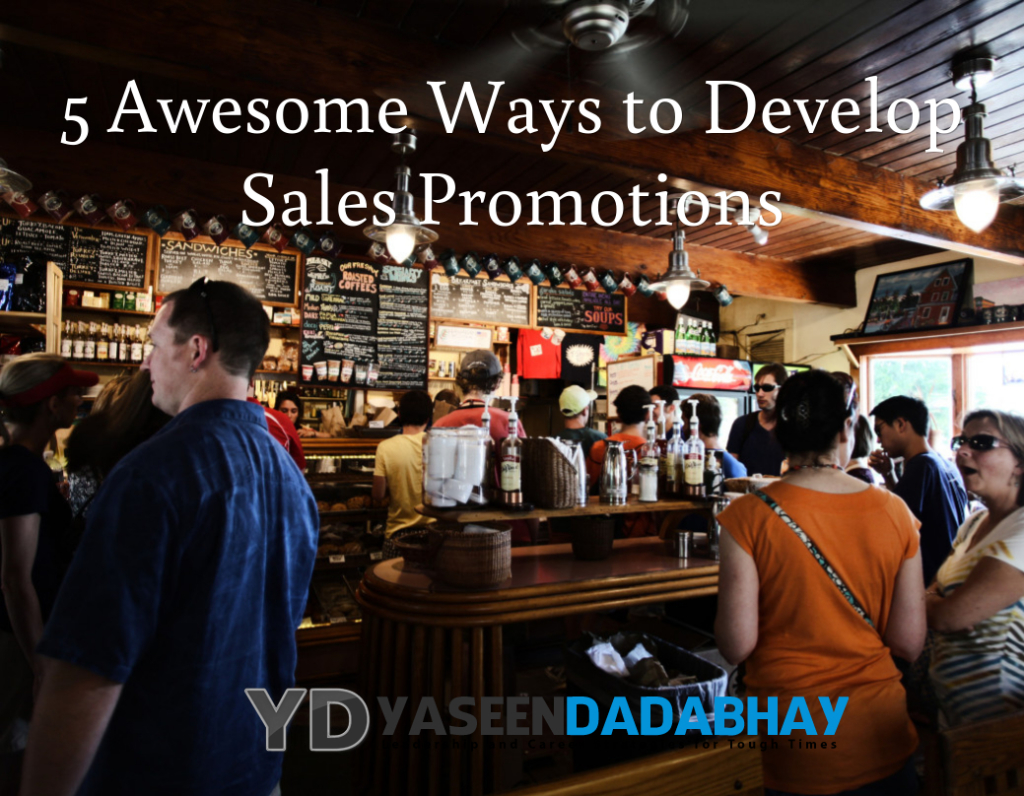 Many retail owners and managers tend to resort to price reduction campaigns as the ultimate method for attracting new customers or retaining existing ones. While price reduction campaigns can work in certain locations, and economic climates, most retailers fail to plan carefully for such campaigns, and end up realising that they have cultivated a price conscious and price motivated customer, who only comes for discounts.
From my own retail experience, Grocery retailers and other supermarket type stores offer great examples of how to do specific price promotions.
Here are 5 ways to develop sales promotions :
Implement a Variable Day Price Policy – For Variable Day Price Policy promotions, you make a business decision to vary the price on specific days of the week. What you want to do is to look at your sales history, and find the quietest day of the week, and then use reduced prices on that day to increase your customer traffic.

Implement Bulk Purchase Discounts

– Bulk Purchase Discounts are another great way of increasing the average sale per customer. One of the most successful ways that i have seen retailers use this type of promotion is by way of the "two for one" or "four for three" etc. promotions on products. You can try using this strategy during the month to increase your sales or during the week in one specific month to increase sales during quieter days. What i like about this type of promotions is that it helps increase your average sales per customer and it also ensures that the initial purchase items are at full Gross Profit!
Implement Everyday Low Price Promotions  – If you own a business in any country where Walmarts operate, then you are probably familiar with this as the backbone of their strategy. With this type of promotion, you want to promote your business as the cheapest in town on the products you supply. Be mindful that unlike most of the other promotions that I discuss in this post, you need to ensure that you are in a financial position to run this type of promotion. Also you need to be constantly aware of your competiton , and you need to regularly review your prices against what the competition are doing.Finally to develop ELP promotions, you need to be a major player in the marketplace, as you will have to be able to buy in bulk to ensure that you can maintain such promotions.

Promote your sales in-store

– I have seen many retailers spend considerable amounts of time and money promoting their sales promotions through advertising/marketing in order to get the customers to the store. Yet these same retailers then fail to promote and convey their sales promotions to customers once they get to the store. Remember that the objective of your sales promotion is to increase your customer traffic AND to increase your sales in order to increase your cash flow!

Make use of price bandings

– Price banding is the band of prices in which a product will sell. For example if the maximum perceived value of a product is $100 and the minimum is $90 then you have a price band between $90 and $100 for flexible pricing. If you are trading in a lower economic area, you could start by selling a at a price point close to the $90 and still have the flexibility to increase your price in the future. While if you have a store in a more affluent area, you can price the product closer to the $100 , and still achieve the same volume of sales.