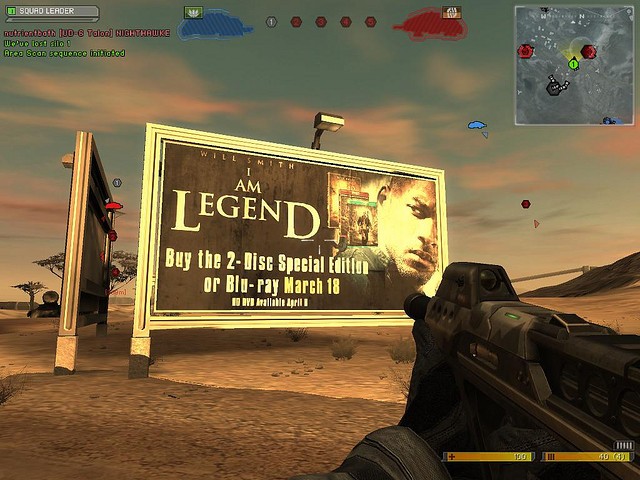 A recent post over at Forbes, discusses why Sony's patent to pause games with ads is such a terrible idea. Gamers all over the web have poured scorn over Sony's plan to introduce interruption marketing to the gaming experience
Why the scepticism?  There are a number of reasons why gamers would be sceptical of advertising. First advertising is disruptive. I dont know of anyone who welcomes a series of of 30 second spots during a favourite TV show. Games are supposed to allow us to escape totally into the game world, without the interruption of everyday mundane things.
Having our games disrupted by a advert, would end up breaking our immersion in the game world. Seth Godin in his book Permission Marketing, says "For ninety years, marketers have relied on one form of advertising almost exclusively. I call it interruption marketing. Interruption, because the key to each and every ad, is to interrupt what the viewers is doing in order to get them to think about something else."
Advertising is not why we watch television,or listen to the radio or browse the web. And it definitely is not the reason why we play games.
Interruption gives way to aggravation , followed by a search for the remote (in this case the Xbox , or Wii or whatever else)
I can understand that Sony needs to find way's to fix their considerable financial troubles. But disrupting games, is not the way to go.
Considering that Sony also has a serious problem regarding the trust level that consumers currently have with their brand – Following the debacle of having the Playstation Network hacked, the last thing they need to do is to undermine this trust with deceptive or misleading advertisements.
Instead of interrupting gamers with advertising in order to increase sales – Sony needs to rather figure out ways to connect with gamers at a human level. Sony needs to rather focus on how to create real genuine, human connections with both gamers and developers.
If they can do this, they will engender trust with gamers and build a more honest long-term relationship with gamers.
And maybe then gamers,will be more willing to spend our money on their offering.
What is the one thing that you can do today that you have learnt from this post? Comment Below!