When we think of coding, we imaging that it's this complex skill that only a few could properly learn. Instead, all it takes is dedication and effort to get there and since there's aren't enough coders out there, the world is crying out for more. Featuring contributions from Mark Zuckerberg, Bill Gates, Gabe Newell, will.i.am and Jack Dorsey, we get to see why it's a great time to be a coder and how they're changing the world.
For any thoughts, comments or questions send Yaseen Dadabhay an email at [email protected]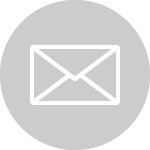 Your ideal life is so much closer than you think.
Join 13000 other SMART readers and discover the same strategies and techniques that i used to start and grow two multi-million dollar businesses.