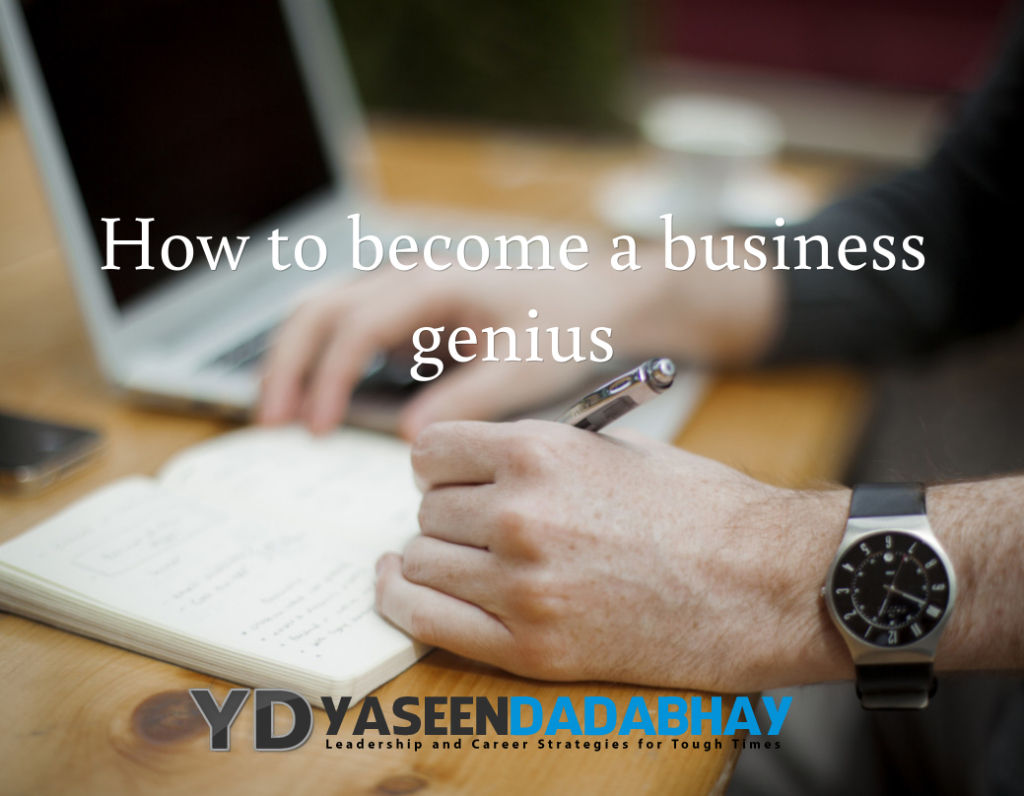 All business people, no matter where they are in terms of their development, have skills. Some business people are great at selling. Some are great at managing systems. For me, learning business skills are a lot like learning a new martial arts; when we develop these skills over time, they become a natural part of us. And because these skills (like the martial arts moves) feel natural, we start to use these skills reflexively whenever we confront problems, challenges or opportunities.
The more we use these skills, the better we become at them. And when the world starts to know that we are good at them, people start to come to us for help with the kind of problems that we appear to have a natural genius for solving.
At Karate, my sensei always asked "Are these new skills natural? Or are they the product of practice, that have been stimulated by intermittent positive reinforcement?" Does having a special gift or expertise in one area mean we cant develop other skills?
Certainly some experts (and business book writers), seem to think so. They advise us that in order to be a genius at business, we need to pinpoint our strengths and weaknesses and assess our traits as we need specific traits to succeed at business.
Even my hero Seth Godin (maybe his views have changed), advised in one of his early books If you're clueless about starting your own business, that we need to "explore your motivations and discover whether or not you have what it takes to make it all happen".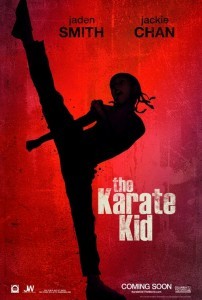 Seth includes a 25-question test that can determine whether we have what it takes to be an entrepreneur! According to Seth, a successful entrepreneur is someone who possesses certain specific traits and is willing "to expend a huge amount of energy to accomplish goals". From what i can gather, the test in the book is based on a set of commonly held beliefs about the natural skills and inclinations of entrepreneurs, such as:
Natural Inclinations :
Entrepreneurs are attracted by challenges.
Entrepreneurs enjoy being in leadership roles
Entrepreneurs are passionate about their ideas.
Natural Skills:
Entrepreneurs are well organised.
Entrepreneurs are good analytical thinkers.
Entrepreneurs are good at sales.
Entrepreneurs are good at taking the initiative.
I agree that these are all admirable and desirable inclinations and skills to have. And i definitely look for them in candidates when we i am hiring for my own business. But the question remains, what would happen if you dont have many of these skills. Can you still succeed in business?
When i took the test, i got 75 out of 100. Based on my score, here is Seth's advice to me:
"Risky business. You possess some entrepreneurial traits but probably not to the degree necessary to back the daunting odds….. keep working for someone else!"
As with all of his books, this book by Seth Godin, has a lot of useful advice …. but i am glad that i did not read it at the beginning of my business career….
The truth is that i am not a natural entrepreneur…. In our own multi-million $ family business, my brother is a way more natural entrepreneur than i will ever be… yet i have been instrumental in launching dozens of multimillion-dollar businesses.
If i am not a natural entrepreneur , how do you ask did i achieve this? I learned a long time ago to find mentors who were better natural entrepreneurs than i am, to pay attention to what they said and thought and to imitate some of their tricks and tactics.
My experience (helping to grow our family business to a multi-million dollar business, working for some of the largest retail brands in the world, and now back in the family business , where i am responsible for business development,) proves that you dont need a preponderance of natural skills to start or grow a successful business.What you need is a little knowledge and a handful of tricks.
The knowledge that you need to acquire (from books, mentors etc) has to do with what problems, challenges, and opportunities you must pay attention to any given moment in your businesses development. The tricks are simple techniques that you can use to overcome those problems, meet those challenges, and take advantage of those opportunities.
How to become a business genius:
To start a business, and become a business genius, and to keep yoiur business growing, you need to be able to correctly identify the most importnat problem, challenge and opportunity you face at any given time. in addition at that , you need to brcome good at five basic skills:
What is the one thing that you can do today that you have learnt from this post?
For any thoughts, comments or questions send Yaseen Dadabhay an email at [email protected]