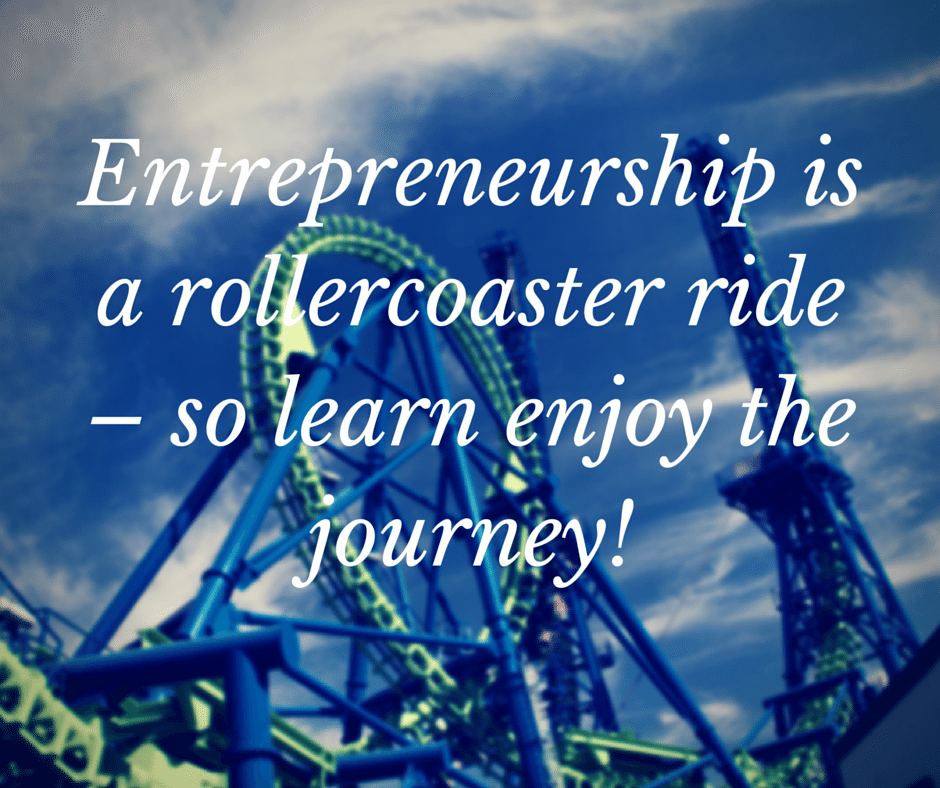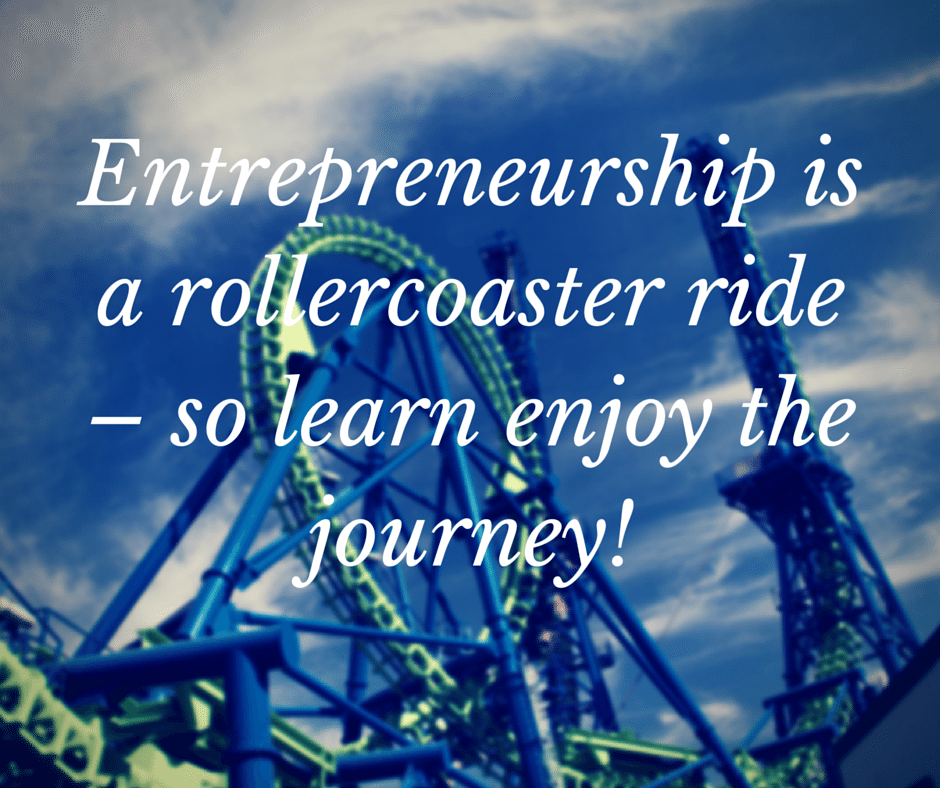 Being an entrepreneur is amongst others things, one heck of a roller-coaster ride – Whether you are a new start-up or a established business owner, we all face the same ups and downs, the same challenges, the same trials and tribulations – and its so easy to get caught up in the ride.
The sad thing is that in the hustle and bustle of trying to make the next payroll, negotiating with vendors, managing our people, delivering stellar customer service – we often get so caught up on the roller coaster that we forget to take time to enjoy it.
See for me , running our family business has always offered a lot of joy. This comes from doing what i do really well, making sure that our customers are happy everyday, striving to build a successful business, learning new skills, and trying to build a team of awesome people around me.
Unfortunately (and i am sure that you will agree) – these things sometimes get lost amongst paying the rent, the customer complaints, suppliers messing up orders, increasing competition, struggling to meet payroll and a host of other distracting day-to-day things that constantly demand our attention.
What i usually do , is take a few minutes each week and write in my journal, what my achievements have been for this week. I focus on only the good stuff, sometimes the list is big , sometimes its small – depending on how things have been during the week.
If you are going to try this, my suggestion to you would be to not only focus on just your financial achievements, although these are off course important. You will find that doing this exercise helps to balance your feelings towards how the last week has actually gone.
Good things don't often require any further action, they usually just happen and then you move on. But often what happens is that the more trying details , require your attention and focus , and these things can quickly overshadow the good that has happened. When you keep a diary of your achievements , you allow them to become more concrete.
I usually try to email everyone on my team whenever something good happens – whether it is a nice call from a happy customer, an article in the paper about one of our clients, a new contract, something positive regarding a team member, sales figures this month or this year, compared to the same time last month, and last year.
My team members always comment on how nice it is to hear these snippets of positive information coming from the boss. Whichever way you want to do is up to you — but the main thing is to take your time and enjoy the journey, by reinforcing the positive things that happen during your working week.
Enjoy The Entrepreneurial Journey!
[callout]What can you do today? Think about the last week and make a list of all the good things that happened. It can be a little hard to remember them at first, but with a little training and routine you will start to form this list quite easily on a regular basis. [/callout]