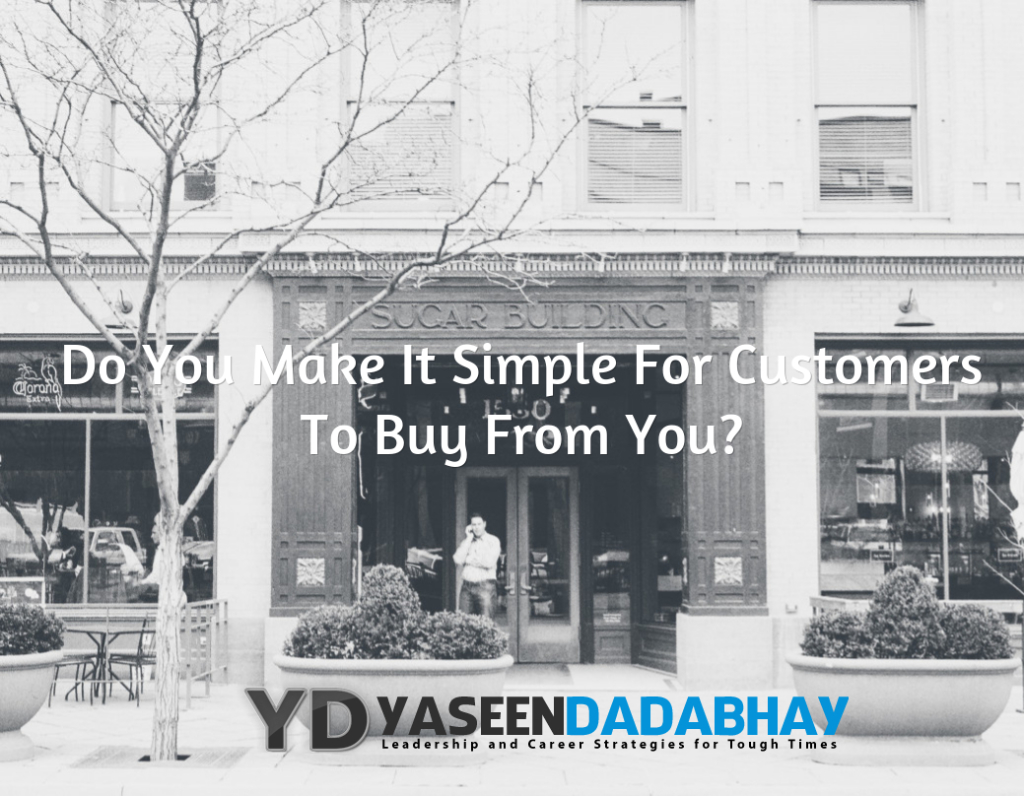 This is another one of those tips that seem to be obvious, but many retailers struggle with the concept.
Many retailers adopt overly complicated procedures that make buying from them an absolute nightmare.
These businesses don't take credit cards, they are hard to get to, they don't have enough sales staff, you have to order products and then wait weeks and weeks for them to arrive.
All in all they just seem to miss the point …..
If you want your business to develop a reputation for being magnificent , make it as easy as possible for your customers to buy your product or service….
If you don't , your customers will just go somewhere else, where it is easier to buy from.
The key word here is 'simple'. Keep it simple, in every possible way. To do this you need to know inside out, how your sales system works. Ask yourself the following questions:
Are your sales systems streamlined?
Are they set-up to be convenient for you, but not for your customers?
Look at your business and try to find even one thing that will make it easier for your customer to buy from you.
Look at everything in your business … everything that you do – from the customers perspective, with the overriding objective being ease of purchase for the customer.
What is the one thing that you can do today that you have learnt from this post? Comment Below!