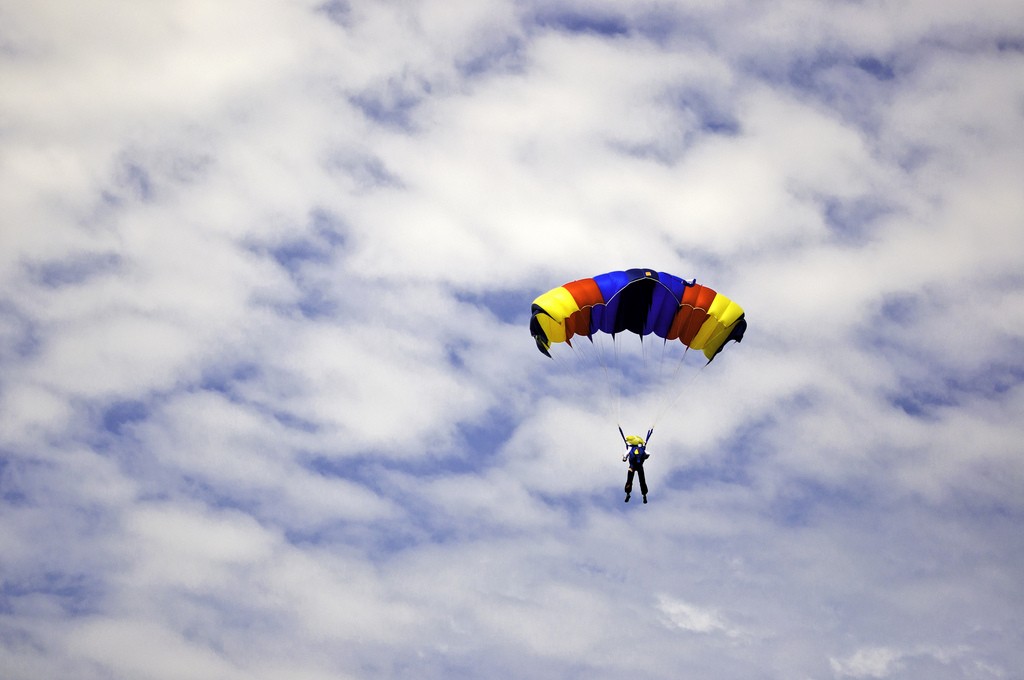 In his seminal book What colour is your parachute ? Richard Bolles lists ten things that will greatly improve your chances of finding a new job.
The Ten Commandments for how to find a job:
Go after small organisations with twenty or fewer employees, since they create two-thirds of all new jobs. – For some great tips on how to get a job at a small company check this post by marketing superstar Seth Godin.
Hunt for interviews using the aid of, say eighty friends and acquaintances, because a job-hunt requires eighty pairs of eyes and ears – Today social networks like LinkedIn allows you to exponentially increase the amount of "friends" who can help you hunt for a interview.
Do thorough homework on an organization before going there. – Fact of life , employees ALWAYS you what you know about their company. I cant even begin to relate the amount of times that super candidates have killed their chances of being hired, because they could not answer this question when we asked. Do the homework, search Google  learn about the company you are hiring at. You will be asked.
At any organisation, identify who has the power to hire you there, for the position you want, and use your mutual friends and acquaintances' contacts to get an introduction to that person. – Again LinkedIn and other social networks make it easier to find out how you are connected to whoever has the power to make the hiring decision. If you know the position and department that you are interviewing for , you can then call the company and ask who the person is.
Ask for just twenty minutes of their time, when asking for the appointment; and keep to your word rigidly.
Go to the interview with your own agenda, your own questions and curiosities about whether or not this job fits you. This always impresses employers. – When you ask "intelligent" questions about the company and the position, you immediately differentiate yourself from the other candidates. Also , by asking and engaging you are able to build rapport with the interviewers.
Talk about yourself only if what you say offers some benefit to that organisation, and their "problems" – When the interviewer asks "tell me about yourself. Don't go on a tangent talking about your whole life. Ask them to elaborate. Respond by saying "What part of my career do you want me to tell you about?". The interviewer is interested in how you and your experience can help them solve their company's problems.
When answering a question of theirs, talk only between twenty seconds and two minutes, at any one time. – Talking too long is not a sign that the interview is going well. It is a sign of nervousness- and the longer you take to answer the question, the greater your chance of saying something that could cost the job.
Approach the company as if you were a resource person, able to produce better work for that organisation than any predecessor. Don't go in with a beggar mentality. – Companies hire for two reasons only. They hire someone to make money for them, and to help them save money. Think about how you can offer those things. Then demonstrate that in the interview.
Always write a thank you note the same evening of the interview, and mail it at the latest by the next morning. -It might seem like common sense, but very few candidates actually do this. Yet doing this can help elevate you above the other candidates or even save you , in a case where your interview did not go too well. It also helps to remind the interviewer who you were.
What is the one thing that you can do today that you have learnt from this post? Comment Below!