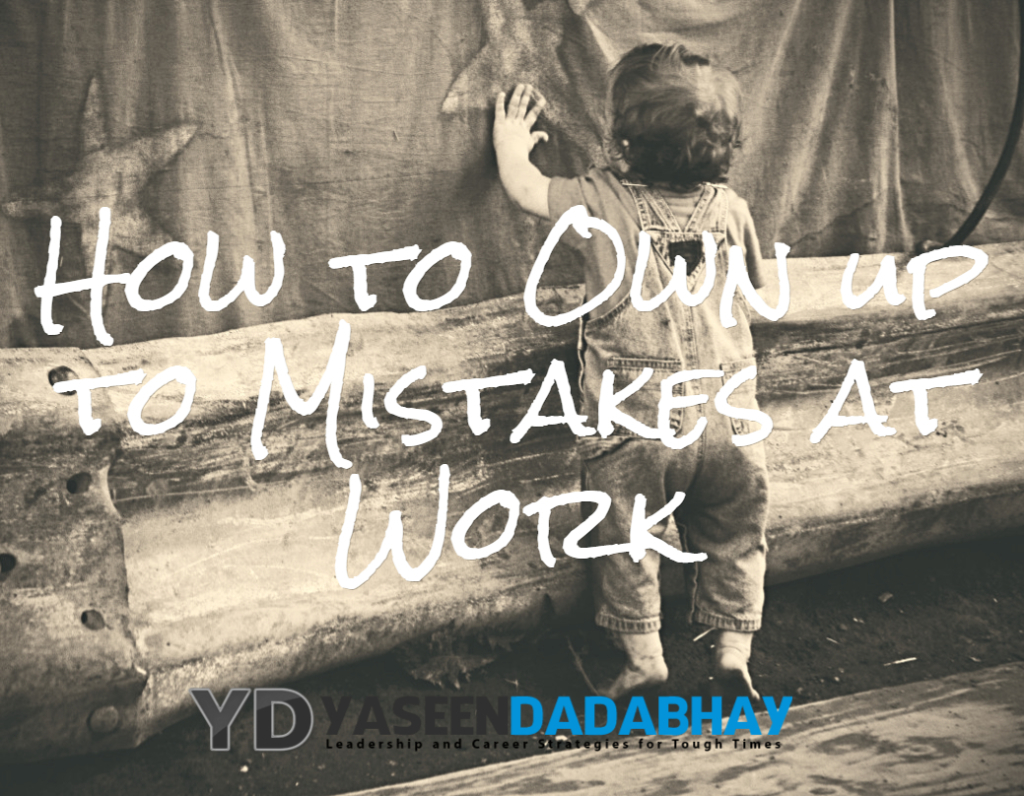 Everyone makes mistakes. The trick is to find the best way to bounce back from them. That doesn't mean you should bury your mistake or deny your role in it. Far from it … In most cases, the best recourse is to step up to the plate and claim responsibility for your error . Why do this, when you could just hide it, and hope no-one finds out. Because it shows honesty. integrity and maturity – three traits that managers and leaders most admire. To lessen the impact of your mistake consider the following steps:

Tell your boss before anyone else does – If you made a mistake that will prove harmful to your company, your department, or your boss, then tell your boss immediately. Do not let someone else tell her. Better she hear it from you. And if you take responsibility for the problem, she will be more likely to forgive you.
Stay poised – Admit that you made a mistake and apologise, but don't put yourself down.
State what you have learned – Mistakes can be great teachers. Tell your boss what you have learned from the mistake and how you will do better next time; give concrete examples  of how you will handle the situation differently next time. If it is appropriate, ask for your boss's help in fixing the problem. Leave the conversation with direction in how to minimise the likelihood of the problem occurring again.
Tweetable Takeaways:
Here are some of the Key Ideas for you to share:
For any thoughts, comments or questions send Yaseen Dadabhay an email at [email protected]