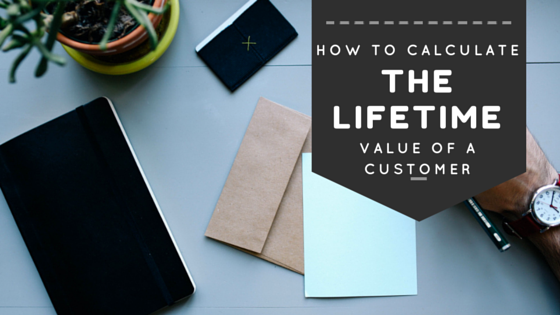 In consulting with countless businesses over the years, nothing has surprised me more than the number of business owners who fail to exploit their most valuable and reliable asset: their customer list. In fact, what's even more surprising is the number of businesses that never attempt to sell their customers anything after the first sale.
This fact is especially shocking because the typical business owner will spend tens—possibly hundreds—of thousands of dollars over the life of the business.
The truth is, the customers sitting right in your own database are the most profound source of Income in your business today. When you make an offer to existing and past customers, not only is it easier to sell them something than to sell it to new prospects off the street, but your sales actually become more profitable because you don't have to cover the cost of acquiring those customers in the first place.
Customers Have a Lifetime Value
It's expensive to generate a new customer today. There are marketing costs, advertising costs, new account setup costs—even the time required to educate yourself about a new consulting client's business. These things all cost you—either in real dollars or in lost time that you can't otherwise spend on generating revenue.
But the good news is that you can actually forecast what you can and should be spending to bring a new customer in the door.
How?
By calculating the lifetime value of each customer.
The lifetime value of a customer is the total amount that that customer will spend over a lifetime of patronage with your business. When you know the lifetime value of a customer, you can calculate how much you can spend to bring that customer in the door—and still make money over time.
Take a look at your own customer list, for example, and calculate—on average—what each new customer will spend over a lifetime of purchases with you. Do customers purchase only once? Do they come back every week? Do they renew their annual maintenance contract once a year? Do they buy only for their children, and then only while those children are in grammar school? However they buy from you, add up the average customer's lifetime purchases in gross dollars.
Next, calculate your profits on those sales.
Then decide just how much of that profit you would be willing to spend to acquire that customer in the first place.
If you own a lawn-care company, for example, you could probably calculate the average number of years each one of your customers has been with you and the average monthly amount each customer pays you. Let's say the lifetime value of a customer is an average of three years at $40 per month, or $1,440, on which you make a profit of $1,080. Can you see how—with more than $1,000 in profits—you could easily afford to spend $100 (or maybe even more) to bring that customer in the door?
When you do the math for your own business (or your employer's), you'll discover that customers are such a valuable asset that it's worth calculating down to the penny what you can afford to spend to bring new ones in the door. Here's the formula:

Of course, determining the lifetime value of a customer not only will tell you how quickly you can grow your customer list (based upon what you're willing to spend) but will also motivate you to do everything you can to increase the lifetime value of these folks.
The lifetime value of a customer grows when you keep customers engaged with you and your business, when you give them a reason and the desire to do business with you, and when you stay connected with their lives. Too many business owners fall short by not staying in communication. They let past customers get out of touch with what the business is currently doing and what it can offer.