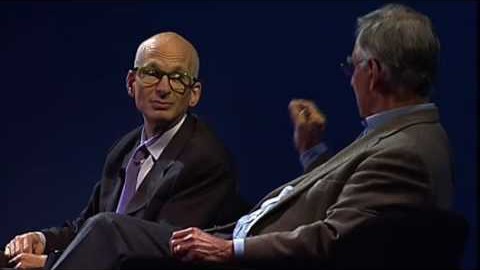 Last year i wrote  a blog post on Why Blogging matters in 2013 . As we approach 2015, i think it is more important than ever that Leaders and CEO's who are trying to figure out ways to communicate with employees on a regular basis , consider blogging.
Sure you can send out a regular or semi-regular email blast to all employees . This even has a few advantages. You can communicate with almost every employee, with little initiative required on their part – and to boot , it is mostly free.
However, for me , i really believe that blogging has several advantages for leaders and CEO's
Why Every CEO and Leader Should Blog :
Blogging is a familiar medium. While blogging is different than say the usual newsletter that companies publish for employees or even a book , it is still publishing. And published material is a medium that most employees understand.  Also, writing is in itself a medium that most leaders and CEO's understand – which is important if you are going to do this on a regular basis.  It also allows you to write whenever you want without the expectation that it has to be at regular intervals. Or without the pressure of a newsletter deadline , adding to the hundreds of other deadlines you have to achieve as a leader.
Blogging provides a great mechanism for feedback. Sure E-mail does this too. Employees can just hit the "Reply" button and voila. The issue with E-mail is that it excludes others from the conversation, unless you "Reply All.".  Unfortunately, that would generate hundreds (maybe even thousands)of e-mail messages since you would be sending the original e-mail to many employees. By contrast, most blogging systems allows for comments. Also, unlike replying to emails, employees can post comments anonymously, without fear of being "known".
Blogging allows you to archive communications. Employees who have missed posts, will find it easy to go back and read old or missed posts. And it can be a great way to get new employees to read old posts that are of particular importance to you as leader.
Blogging is a great marketing tool. Blogging is a great way to encourage communication within the company. It is also a great way to let the outside world know what goes on inside a company like yours. It can also be a low-key way to promote your company and your products.
Blogging is cheap. Most companies already have their own domains, and it is easy for your IT department to setup a blogging platform like WordPress
And as to how this would work? You can periodically write and publish a new post. It can be as your schedule allows. Several per week or even just once a month. Depends on you. You can have the system setup that it automatically emails everyone, letting them know that a new article has been published.
Encourage employees to provide you with feedback. The good, the bad, and the not so pretty. Comments are a great way to receive employees alternative perspectives. Especially if you encourage them to post anonymously. You will usually get a good feeling for whats on their minds.
If you need more motivation to blog , watch this video by Seth Godin and Tom Peters (Author of In Search of Excellence) on why blogging matters
Below is the trasncript from Seth Godin and Tom Peters so you can read and remind yourself of why blogging is so important.
Seth Godin on Blogging…
"Blogging is free. It doesn't matter if anybody reads it. What matters is the humility that comes from writing it. What matter is the meta-cognition of thinking about what you're going to say. How do you explain yourself to the few employees – or your cat – or whoever is going to look at it? How do you force yourself to describe – in three paragraphs – why you did something? How do you respond out loud? If you're good at it [blogging], some people are going to read it. If you're not good at it, and you stick with it, you'll get good at it. This has become much bigger than, "are you Boing Boing or The Huffington Post?" This has become such a micro-publishing platform that you're basically doing it for yourself… to force yourself to become a part of the conversation, even if it's not that big. That posture change, changes an enormous amount."
Tom Peters on Blogging…
"I will simply say that my first post was in August of 2004. No single thing in the last fifteen years – professionally – has been more important to my life than Blogging. It has changed my life. It has changed my perspective. It has changed my intellectual outlook. It has changed my emotional outlook, and it's the best damn marketing tool by an order of magnitude I've ever had… and it's free."
[callout]Question: So, what do you think? Leave a Comment below[/callout]