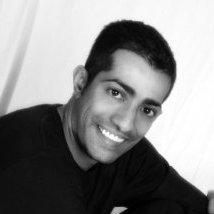 Welcome To My Blog. I am an Entrepreneur.a Business Coach.a problem solver.
I Started two $30 Million Dollar companies, and also led HR for Starbucks across 12 countries.
If you are motivated to start and grow a business that matters and want to learn from my successes (and failures!), please get my free business tips and join over 11,000 other monthly readers!
WHAT I BLOG ABOUT
Starting And Growing A Business That Matters
Having successfully helped grow two of our Family Business into $30 Million companies, I help my readers with proven strategies for finding business ideas, making sure they're profitable, and i provide tactics & strategies for successfully marketing your business, attracting raving fans, and creating products that sell
Growth Hacking
I provide you with out of the box unique marketing hacks and shortcuts that you can apply immediately and that will help you to explode your revenues.
Finding Your Dream Job
Having led HR for some of the worlds largest global brands, i know all the insider secrets and hacks to land the job of your dreams. I help my readers identify what their Dream Job is…then i help them land it using networking, master-level interviewing, and proven negotiation techniques.
Mastering Your Inner Psychology
I help my readers master the psychological Success Triggers that top entrepreneurs and leaders use to change negative thinking into exceptional performance, natural confidence and lasting productivity.
Fun Facts About Me
Married to the woman of my dreams
I Have a Black Belt in Karate
I Learned to Program on a ZX Spectrum. That probably gives my age away.
latest from the blog